Mitsubishi Colt bought 25 years ago recalled over airbag fault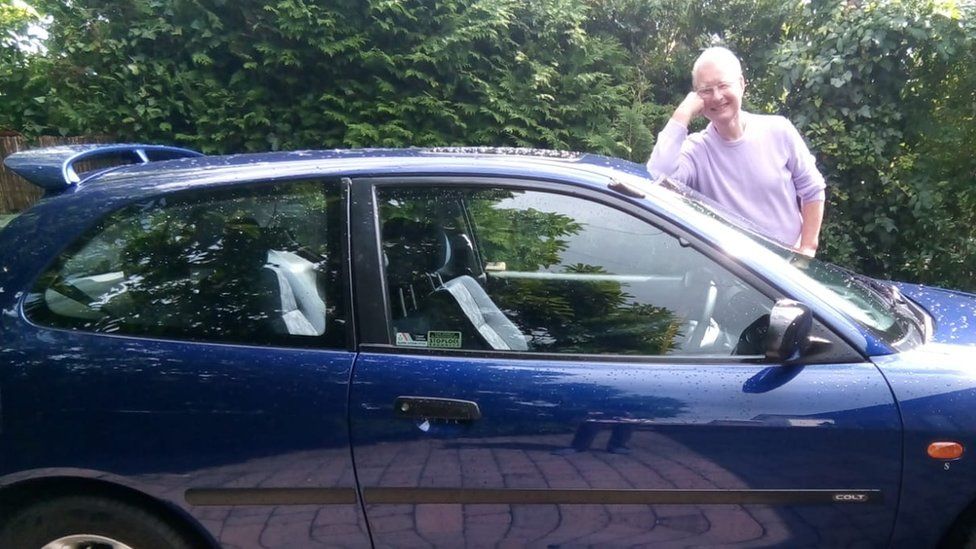 A man said it was "bizarre" his car had been recalled over an airbag defect 25 years after he bought it.
Stuart Rippin from Wickford, Essex, said he received a letter saying his 1996 Mitsubishi Colt had an outstanding vehicle safety recall.
The fault with Takata airbags was first identified in 2007, with about 100 million vehicles recalled globally.
Mr Rippin said the car, which he bought new, had "given me no trouble for all the 25 years".
The 73-year-old believed his car may have come to the attention of Mitsubishi after he ordered a part from Japan.
"I thought it was somewhat bizarre when I received the letter," he said.
"It's better late than never, but it's a bit of a joke really."
Mr Rippin said the car was having the fault fixed on 20 August.
The safety recall of Takata airbags was the biggest in automotive history and affected most major carmakers.
Natasha Gasson, from The Motor Ombudsman, said: "Typically recalls can be up to 10 years, so 25 years [old] is unusual."
She said if a manufacturer had identified a fault it believed to be safety-critical it "will notify customers regardless of the age of the vehicle".
Ian Bartlett, from the Driver and Vehicle Standards Agency (DVSA), which monitors vehicle recalls in the UK, said its priority was "to protect everyone from unsafe drivers and vehicles".
He said: "It's important to understand, for the Takata airbag recall, that the UK is considered low risk because of the climate-related aspects of the defect."
A spokeswoman for Mitsubishi said the safety recall was released as a precautionary measure on 1 August, and was in line with the DVSA code of conduct.
Related Internet Links
The BBC is not responsible for the content of external sites.