London Southend Airport: Bosses 'agnostic' as Ryanair closes commercial base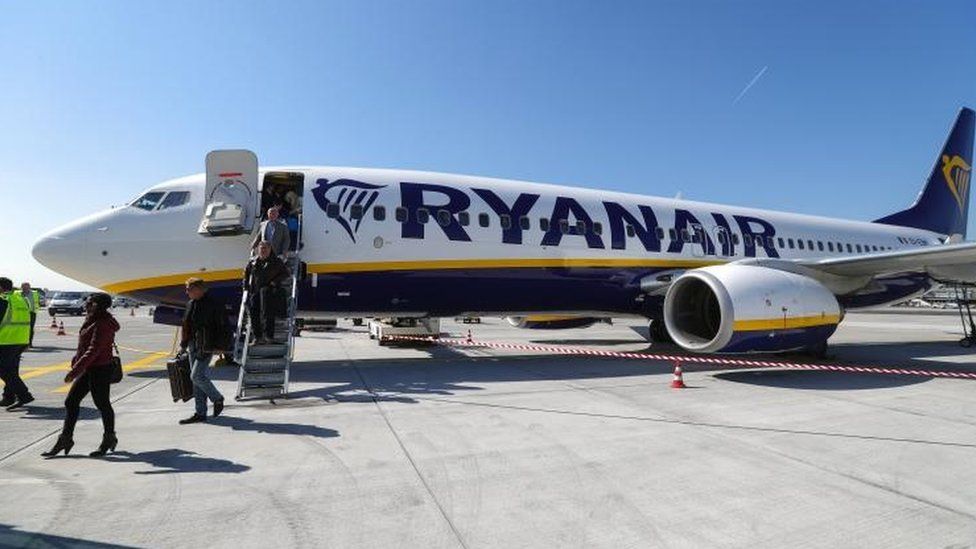 The owner of London Southend Airport has said it was "agnostic" about Ryanair's decision to stop flying from there.
Esken Limited said the airline had revealed its commercial base at Southend would close from 1 November as a result of the coronavirus pandemic.
Esken said the impact on the airport's finances from the latest loss would be "negligible".
In a statement to shareholders, it said that with Covid still lingering, it expected "limited flying in the winter season" anyway.
It also said the financial impact would be "mitigated by a reduction in costs directly associated with serving Ryanair's base".
Ryanair operated more than 50 flights a week on 13 routes to eight countries, including Spain, the Republic of Ireland, Greece, Portugal and Italy. It was the firm's 14th UK base.
Esken said the airline had signed a five-year agreement to base three aircraft at London Southend in 2018 and it opened its new commercial base at the Essex airport in April 2019.
It had had two aircraft in operation since 2020, "following a reduction driven by the pandemic", Esken said, but performance had been "further affected" by Covid-19.
Ryanair's move means no passenger planes will use the airport.
Esken executive chairman, David Shearer, said: "The terms of the deal which had been entered into with Ryanair in 2018 were based on a significantly different set of market and economic parameters to the present day.
"We are therefore commercially agnostic to this decision and will look to build sustainable and profitable passenger growth for London Southend Airport with a range of other carriers as demand recovers into a post-pandemic world."
Esken said it would provide a further update "as soon as it is able".
The BBC has approached Ryanair for comment.
Related Internet Links
The BBC is not responsible for the content of external sites.