Colchester Zoo tiger Igor dies following operation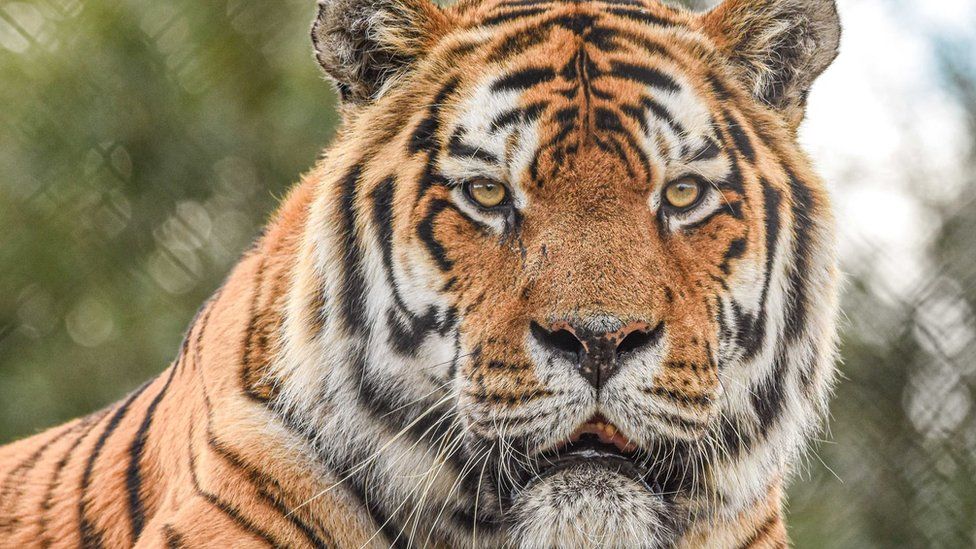 A zoo has said a 16-year-old tiger who had to be put to sleep following an operation has "left big pawprints on our hearts".
Colchester Zoo in Essex said Igor underwent surgery on Wednesday for a tumour on his head, but vets discovered it was inoperable.
"The difficult decision was taken to put Igor to sleep," the zoo said in a statement.
It added that he would be "dearly missed".
The Amur tiger fathered three cubs in 2019, which will be sent to other zoos to help increase the population of the endangered species, which is the biggest cat - previously known as Siberian tigers - found in the wild.
He was born in June 2005 and was sent to Colchester from Vienna Zoo the following year.
Igor then formed an "inseparable" bond with female Amur tiger Anoushka, which the zoo said was unusual for tigers who typically prefer to be on their own.
Staff said it would now monitor Anoushka as she adjusts to being without her mate.
"This is a very sad time for the Colchester Zoo staff as we say goodbye to an old friend who we will miss dearly and who has left big pawprints on our hearts," the zoo said.
Related Internet Links
The BBC is not responsible for the content of external sites.