HMP Chelmsford: Urgent warning over prison's chronic failures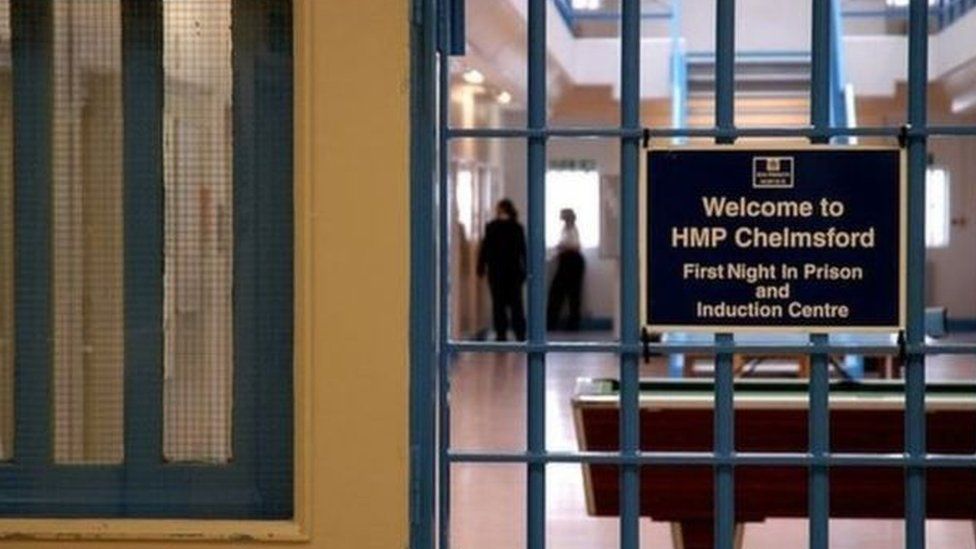 An urgent warning has been issued by the prisons inspector about the "chronic and apparently intractable failings" at an Essex prison.
It is the ninth time the "urgent notification" protocol has been used since it was introduced in 2017.
The government said the "findings are unacceptable" and it was taking action.
In his letter to the Justice Secretary Robert Buckland, Mr Taylor wrote: "HMP Chelmsford is a violent, unsafe prison in which conditions for prisoners have declined disturbingly over recent years."
He said "many failings stem from a negative and demoralised staff culture" which result in "little apparent concern" for the welfare of prisoners.
The prison would not improve "without a sustained drive to make sure that all staff members take responsibility for ensuring safety", he added.
Mr Taylor found major problems with the safety of prisoners, resulting in eight self-inflicted deaths since 2018 and four "non-natural deaths" in three years.
Disillusioned staff were failing to respond to "even basic requests from prisoners", and half of inmates claimed to have been victimised by staff.
Prisoners were locked in their cells for 23 hours a day during the coronavirus pandemic, he said.
The government is required to respond within 28 days with an improvement plan.
Lord Chancellor Robert Buckland said: "These findings are unacceptable - Chelmsford is already on our list of prisons receiving priority support but it is clear this work must go further and faster.
"Work has already started on improving accommodation, increasing training and bringing in additional, experienced staff.
"The Prison Service is urgently pursuing every option to ensure that this situation is addressed."
In 2019 an Independent Review of Progress (IRP) at HMP Chelmsford in Essex found "significant concerns about safety" and found drugs "were easy to obtain".
Related Internet Links
The BBC is not responsible for the content of external sites.