Essex councils call for action on 'woefully inadequate' A120 stretch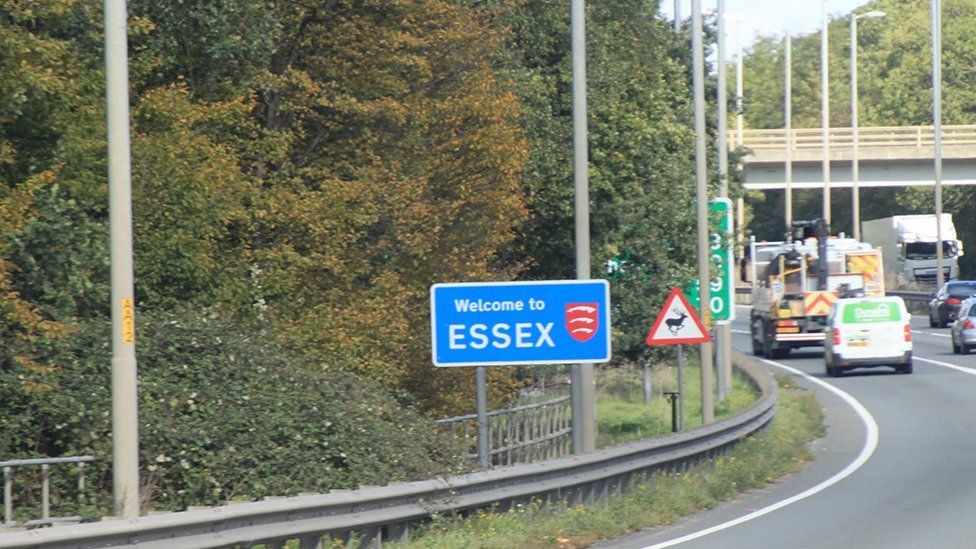 Councils are calling on National Highways to press ahead with improvements to a "woefully inadequate" stretch of road.
The leaders of Essex County Council and Braintree District Council want to see the A120 dualled between Braintree and the A12.
A preferred route for the upgrade was chosen by public consultation in 2017.
National Highways said new surveys are needed before a final route can be established again.
Responsibility for the upgrade was transferred from Essex County Council (ECC) to National Highways in 2020.
The original preferred route, recommended by ECC in 2018, envisaged a dual carriageway stretching from Galley's Corner to junction 23 of the A12, south of Kelvedon.
A total of £9m had been pledged by ECC, National Highways and the DFT to evaluate options for a new route which would provide a vital East West link and support 38,500 new jobs and 51,500 new homes.
Lesley Wagland, ECC Cabinet Member for Economic Renewal, Infrastructure and Planning, said she was "disappointed" National Highways had "chosen to undertake new surveys".
"We are determined that there should be no delay in upgrading a road that everyone knows is woefully inadequate for the job it needs to do," she added.
Gabrielle Spray, Cabinet Member for Planning and Infrastructure at Braintree District Council, said: "Both councils have invested millions to get these upgrades to the A120 moving, so it's important that National Highways presses ahead as soon as possible."
National Highways said they were examining the work done by Essex County Council which was routine "when schemes are passed between agencies."
A spokesman said: "Once we have completed the assessments, we will present our findings to the Department for Transport to discuss next steps."
Related Internet Links
The BBC is not responsible for the content of external sites.