Southend schools cancel Christmas shows after public health advice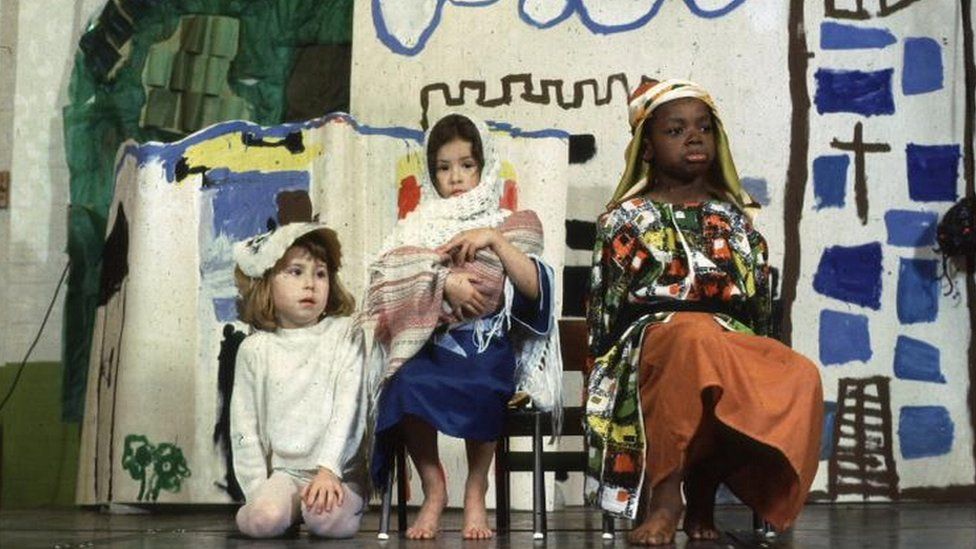 Some Christmas festivities at schools in Essex have been cancelled after Covid guidelines were issued.
Southend's public health director, Krishna Ramkhelawon, contacted schools urging Covid safety measures including masks, testing and banning the public from attending, be put in place.
Some schools have opted to cancel events, including nativity plays.
Mr Ramkhelawon said he had only issued advice and that it was for schools to decide what was best for them.
"As director of public health," he said, "I have worked with colleagues across the East of England to help create a consistent risk framework to support schools to help plan their Christmas festivities and events safely.
"This followed several requests from local schools and early years settings for a consistent approach.
"Each area has made their own decision as to whether they pass this onto schools or not.
"This has been issued as advice, and I was very clear that it was not being mandated and that ultimately decisions rested with school leaders based on their own risk assessments."
Edwards Hall Primary School in Eastwood is reported to have held its nativity outside on Monday and Greenways Primary School's nativity performances were recorded for parents.
A spokesman for Bournes Green Junior, a part of SECAT group of schools, said it had changed some of the Christmas activities "in line with the guidance recently issued by the Southend public health team".
"We know this will be disappointing to children and parents and regret this greatly," a statement said.
"We have, however, made every effort not to cancel nativities as the children, parents and staff value these immensely and have put a lot of effort into them."
Greenways Primary School head teacher, Lloyd Mason-Edwards, said it had updated its risk assessments "as a result of the increased risk posed by the new variant and in the interest of the safety of our community".
Edwards Hall Primary and Shoebury High schools were contacted for comment.
The LDRS said Essex County Council had chosen not to impose guidelines and leave it up to schools to decide what measures to take.
Related Internet Links
The BBC is not responsible for the content of external sites.