Conservatives pick candidate for Sir David Amess's seat in Southend West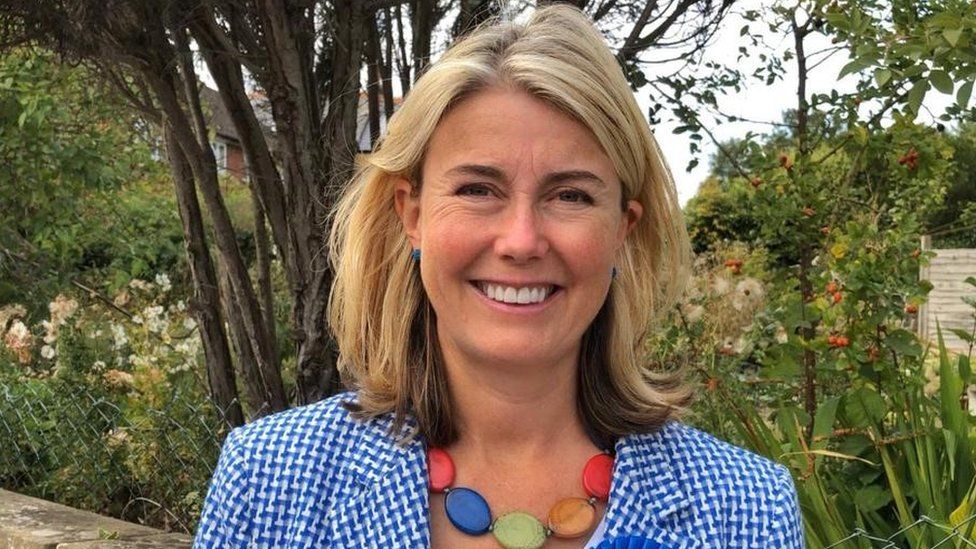 The Conservative candidate to contest a by-election following the death of Sir David Amess has said she would work "tirelessly" to carry on his legacy.
Sir David, the MP for Southend West since 1997, was fatally stabbed during a constituency surgery in October.
Anna Firth, 55, who stood for the party in Canterbury in the 2019 general election, was selected by the local Conservative Association.
A by-election is expected to take place in February.
Ms Firth, a councillor at Sevenoaks District Council in Kent, said it was an honour to have been selected as Conservative candidate.
She said: "I want to pay tribute to the work of Sir David Amess and I will work tirelessly to carry on his legacy.
"I will focus on realising the benefits of city status, protecting and improving services at Southend hospital and helping to build back better from the pandemic."
Southend West has been held by the Conservatives since its creation in 1950, with Sir David elected on an increased majority of more than 14,400 votes at the 2019 general election.
Labour, the Lib Dems and Greens have said they will not field candidates in the by-election. Steve Laws has announced he is standing for UKIP.
Ms Firth, a barrister, is the chief executive and founder of Invicta National Academy.
It was set up in the wake of the Covid-19 lockdowns to offer online lessons to children.
She is also the national director of the Conservative Policy Forum, which tweeted its congratulations on Saturday.
The two other prospective candidates for the Conservatives, out of 112 applicants, were Andrew Sheldon, leader of Castle Point Council, the neighbouring borough to Southend, and Julia Jeapes, a former Chelmsford councillor.
Ali Harbi Ali, 25, has been charged with Sir David's murder and is due to enter a plea at the Old Bailey later this month.
The BBC is not responsible for the content of external sites.