Essex Police officer dragged along road by motorbike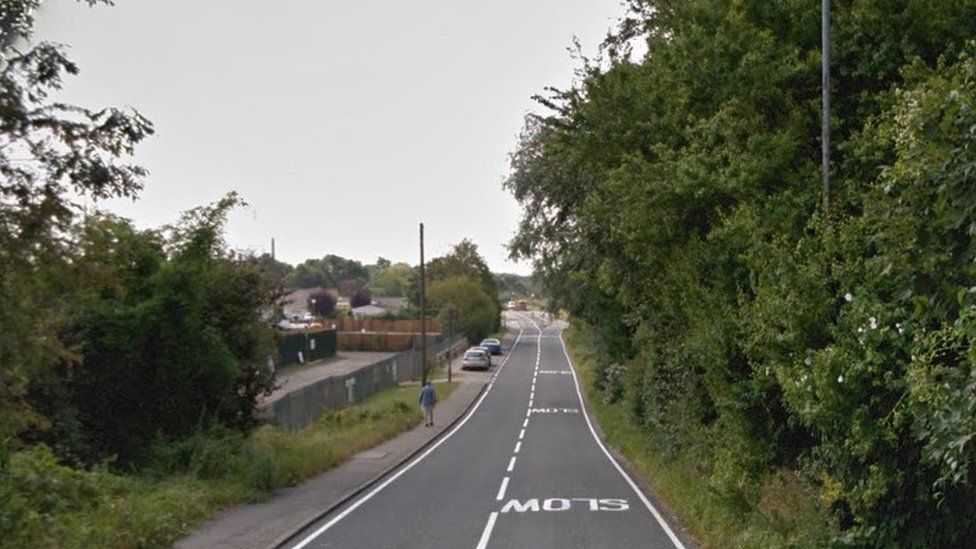 A police officer was hurt when he was dragged along a road by a motorbike while trying to speak to its rider.
The bike was pulled over in Station Road, Takeley, near Bishop's Stortford, Essex, at 13:55 GMT on Saturday.
As the officer approached, the off-road motorcycle pulled away, dragging him a short distance. He was taken to hospital and is recovering at home.
The officer suffered catastrophic injuries as his ankles got caught in a strap attached to a getaway car in Berkshire.
Three teenagers received jail terms for manslaughter, leading to PC Harper's widow Lissie to campaign for a change in the law for mandatory life sentences to those who kill emergency service workers in the line of duty.
In the Essex incident, the rider is described as blond, stocky and in his late 20s or early 30s.
He was wearing a white motocross helmet, with a visor and chin guard, and the bike was white and clean and did not appear to have indicators, lights or an index number.
Details of the officer's injuries have not been given, but police said they were not thought to be life-threatening or life-changing.
Det Insp Steven Wilson said: "It is totally unacceptable for any officer to receive injuries whilst going about their duties."
He appealed to any witnesses and people with dashcam footage to come forward.