Police bail woman in Matson shooting inquiry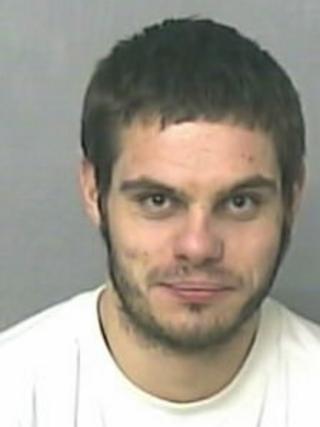 A woman being questioned over a shooting in Gloucester last week has been bailed until 28 September.
The 21-year-old, from Dursley, was arrested on Thursday on suspicion of assisting an offender.
A 24-year-old man was shot in the legs outside his home in Winsley Road, Matson, at 2320 BST on Friday 9 July.
Police are offering a £2,500 reward for information leading to the arrest of Brett Ireson, 27, who is wanted in connection with the incident.
A hooded, masked man with a gun was said to have been seen getting out of a dark green saloon car, shooting his victim and driving away in the direction of the Musket pub.
A car believed to be connected to the incident was later recovered in Matson.