Gloucester police plan to deport 'menace to society'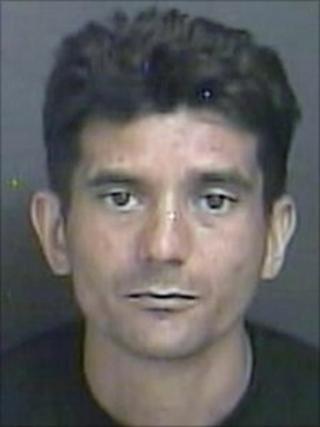 Police in Gloucester say they plan to get a "menace to society" deported home to the Czech Republic.
Ladislav Simovic, 30, has appeared before the courts 25 times for different offences since he moved to the UK in 2006.
At his latest appearance at Gloucester Crown Court last week, Simovic was jailed for 22 months for burglary.
Det Sgt Richard Pegler said: "We are now able to pursue Simovic's deportation."
Gloucester Police's prolific offender unit works alongside the Probation Service to combat repeat offending, but Simovic has failed to stop committing crime despite monitoring and support.
'Made life misery'
Simovic, who had been living in Gloucester, admitted burgling a house in the city in June at the latest court hearing.
Det Sgt Pegler said: "We have worked tirelessly with Simovic over the last 18 months to try and rehabilitate him and address his issues and he has failed time and time again due to a total lack of effort and disrespect for the criminal justice system.
"He is a menace to society and has made life a misery for so many local people."
He said of the prolific offender unit: "We are not a soft option but will help those who really want to change and show some commitment. For those that don't, there is only one alternative - prison."