Gloucester police mount security op at Tinchy gig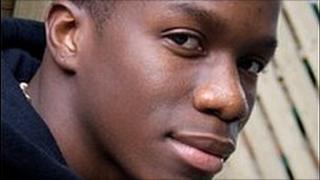 Police are mounting a security operation at a Gloucester leisure centre for a music concert later.
About 1,500 visitors are expected to attend British rapper Tinchy Stryder's concert at the GL1 centre.
Security arches will be used to detect weapons and a dog will be brought in to sniff out drugs.
Pc Matt Hammond said the measures were intended to reassure and protect the visitors, after incidents were reported at previous events.
"Mr Stryder has a very strong following," he said. "There have been incidents reported to us from the Met Police and other police forces.
"But the main reason is the location, right in the middle of the city centre. It was really to make sure, 100%, we were able to cope with whatever eventuality we came across."
About 20 extra officers will be on patrol in the city centre, in addition to the police presence at GL1.
Ken Meekings, from GL1, said: "We are expecting a wide range of people to attend the event, including families with children."