Second modern Gloucester Day parade held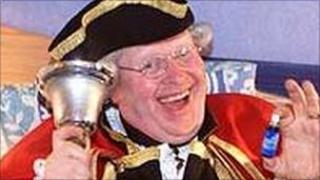 Hundreds of people turned out for the second modern Gloucester Day parade.
The city's mayor and sheriff led a procession through the four main gated streets of the city on Saturday afternoon.
The event originally celebrated the end of the siege of Gloucester during the Civil War in 1643.
Alan Myatt, Gloucester's town crier, said the revived event paid tribute to the city's resistance.
Gloucester Day was celebrated for hundreds of years, but the tradition died out in the last century.
It was revived by Mr Myatt last year.