Sailor goes missing from ship docked in Sharpness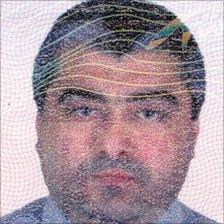 A sailor has been reported missing from a ship docked at Sharpness, in Gloucestershire.
Ismail Ozturk, 43, from Turkey, told crew mates on Friday he was going shopping, but the ship sailed to Spain without him when he did not return.
Police said they were concerned about Mr Ozturk as he does not speak good English and had little money with him.
Mr Ozturk's passport and other personal belongings were still in his cabin on the ship which had come from Tunisia.
He is described as 5ft 8in tall, of heavy build, with brown hair and brown eyes.
Related Internet Links
The BBC is not responsible for the content of external sites.