Gloucester haulage company closes after 161 years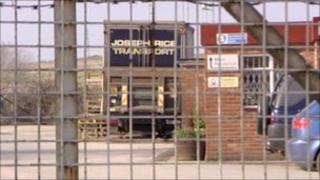 A Gloucestershire haulage company which was founded in the 19th Century has ceased trading.
Joseph Rice and Son Ltd had a fleet of 25 lorries and had been in business for 161 years.
The closure of the company, which was based in Hempsted, near Gloucester, has led to the loss of 35 jobs.
Gary Ball, former chairman of the county's Road Haulage Association, said rising fuel costs had created problems for the industry.
He said he was "shocked but not suprised" by the company's collapse.
"Rising fuel costs and foreign competition make things in the industry a lot tougher than it has been before.
"A lot of other companies in the county are feeling the pinch."
Property company Joseph Rice Truck Services is not affected by the collapse of its sister firm.