MP Martin Horwood seeks end to 'unfair' tied pubs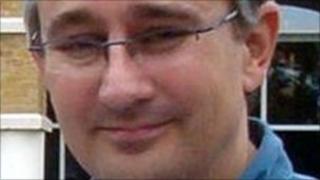 A Gloucestershire MP has introduced a Bill into Parliament calling for the end of a practice which he claims is forcing 40 pubs a week to close.
Cheltenham's Martin Horwood wants an end to the way tied houses - pubs tied to agreements with pub companies - are restricted in the beers they can sell.
"I want to protect local landlords from big pub companies," he said.
The Lib Dem MP has cross-party support but a lack of Parliamentary time could scupper its chances of becoming law.
He told BBC Newsbeat: "Big pub companies impose very high prices for beer, prevent landlords from stocking guest beers which aren't part of that tie and sometimes can charge very high rent too.
"All of this causes problems for the small businesses which are our local community pubs."
Code of practice
Mr Horwood said pubs tied to agreements with pub companies - which tend not to be breweries - often pay 40% more for beer than it can cost in the open market.
An investigation by the Business and Enterprise Select Committee in 2008 found that 50% of lessees were earning less than £15,000 a year, even when their pubs were turning over £500,000 a year.
"We've lost a whole stream of pubs in my constituency - that's true across the country - and this means that people's choice of places to drink is being limited," he said.
Mr Horwood's Bill would not abolish tied houses, but they would be regulated by a statutory code of practice.
"It is difficult to escape the conclusion that unless Parliament steps in, we will see these pub companies manage even more traditional British pubs in to oblivion," he said.
The British Beer and Pub Association, which represents the owners of more than half of all UK pubs, told a parliamentary committee last year that leased pubs suffered no more than other small companies and support from their owning companies often helped them survive in difficult market conditions.