Gloucestershire public toilet sells for £35,000 at auction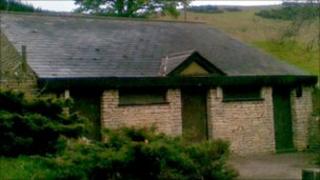 A public toilet has been sold for £35,000 in an auction.
The toilet, situated on the main road over Cleeve Hill, near Bishops Cleeve, exceeded bidding expectations of between £15,000 to £25,000.
It was auctioned on Thursday as part of a council initiative to refurbish four public toilets and dispose of three.
Auctioneer John Richards said there was "serious interest" in it and the successful bidder was hoping to turn it into "a little residential unit".
The new owner will still have to apply for licenses and planning permission to transform the toilets.
Tewkesbury Borough Council, which owned the toilets, has sold off another public toilet in Winchcombe while a set of toilets in Tewkesbury have been returned to the original owner, who had leased it to the council.