Bishop of Gloucester talks about Easter importance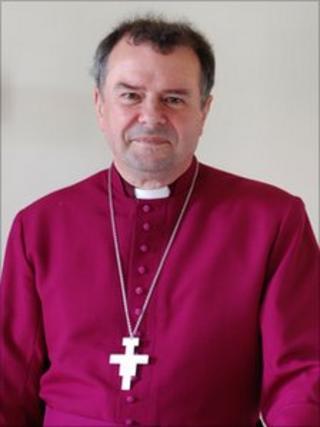 Easter is a potentially powerful time of transformation and change, according to the Bishop of Gloucester.
The Right Reverend Michael Perham has encouraged Christians to give time and energy to following the path walked by Jesus Christ over the Easter period.
"It gives us a wonderful opportunity to walk with Christ in the way of the cross and to find ourselves transformed and touched by it," he said.
The Bishop will be leading the Easter Sunday service at Gloucester Cathedral.
'United with Christ'
Easter is a festival in the Christian calendar which commemorates the death, burial and resurrection of Jesus Christ.
It is the most important Christian festival and celebrated with the greatest joy.
"Easter is about being united with Christ and staying united with Christ, and the church has given us some means by which we could do that," he added.