Father 'shattered man' over Becky Godden-Edwards' death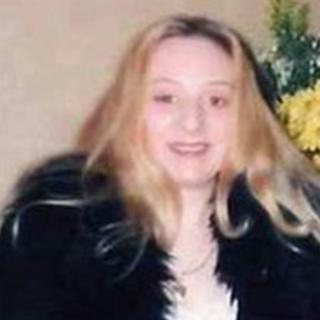 The father of a woman whose remains were found in a Gloucestershire field has paid tribute to his daughter and said he is a "shattered man".
John Godden described Becky Godden-Edwards as his "sweet angel" and said the daughter he regarded as "Miss World" will never be forgotten.
Her remains were found in an Eastleach field in March by police investigating the murder of Sian O'Callaghan, 22.
In a written tribute to his daughter, Mr Godden said his "heart is broken"
He said: "Becky has always been a daddy's girl, she always stood by me through thick and thin.
'Sleep in peace'
"We had so many lovely times together. Becky was my soul mate and will remain in my broken heart forever.
"When we meet again Daddy will keep baby cosy and warm, sleep in peace my sweet child."
Miss Godden-Edwards' parents had divorced and her mother later remarried, becoming Karen Edwards.
In a police news conference on 11 April, Mrs Edwards said her daughter had fallen in with "the wrong crowd" and the family had done everything to help her overcome a drug addiction during her teenage years.
Miss Godden-Edwards' left the family home in Swindon in 2001 but it was not until 2007 that she was reported missing to the police as the family had thought she was living in the Bristol area.
They had been told of her death on what would have been her 29th birthday.
Taxi driver Christopher Halliwell, 47, of Ashbury Avenue, Swindon, has been charged with the murder of Miss O'Callaghan and is due to appear before Bristol Crown Court on 14 July.