Coleford church gets Lottery funding for urgent repairs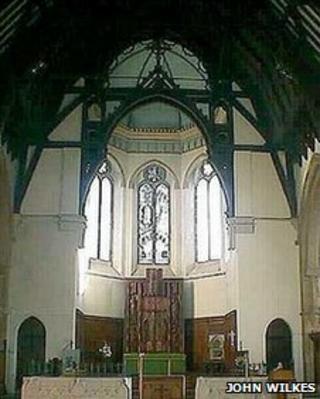 A church in the Forest of Dean has been awarded £88,000 of Lottery funding to carry out "urgent repairs".
St John the Evangelist in Coleford has been given the money as part of the Repair Grants for Places of Worship scheme, which is administered by English Heritage.
The Grade II listed Victorian building needs urgent repairs to tiles, timberwork and guttering.
More than £8m was given to 67 churches, chapels and synagogues in England.
St John the Evangelist was designed by F. S. Waller and built between 1878-1880 to replace the town's original church, of which only the tower now remains.
Re-tiling will be carried out on the nave, chancel and porch roofs, and repairs will also be carried out on internal plaster work and decorations along with timberwork and rainwater guttering.
The church was one of four in the South West to receive funding.
Andrew Vines, South West Planning Director for English Heritage, said: "Thanks to the generosity of the Heritage Lottery Fund (HLF) and ultimately Lottery players, the future of these architectural gems has now been safe-guarded.
"The combination of HLF investment and English Heritage expertise will continue to prevent these places falling into ruin."