Ex Cotswold Water Park Society boss pleads guilty to fraud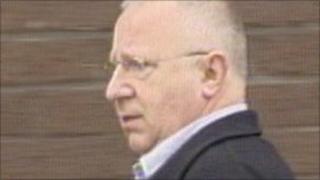 Cotswold Water Park Society's former chief executive has pleaded guilty to six charges of fraud, totalling more than £660,000.
Dennis Grant, of Banbury, Oxfordshire, who appeared at Gloucester Crown Court, denied one other count of fraud which will rest on the file.
Grant, 63, made false representations to companies or their representatives and had money paid into his own account which should have gone to the society.
He will be sentenced on 13 July.
The offences occurred between November 2006 and January 2009.
Judge William Hart warned Grant he was facing a long time in prison but agreed to release him on bail because of his early plea of admission.
The charges followed an investigation by Gloucestershire Police's economic crime unit, acting on a complaint by the Cotswold Water Park.
Nick Hanson, the society's former finance director, was also arrested but died of a heart attack last year at his home in Coventry.
In March this year, the management of the Cotswold Water Park Society was officially handed over to a charitable organisation.
The new Cotswold Water Park Trust has now taken over the running of part of the lakes tourist attraction and conservation area.