Gloucestershire robberies increase by 50%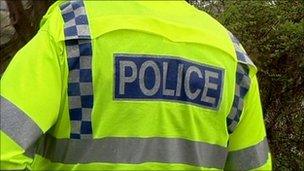 The number of robberies in Gloucestershire has risen by almost 50% in the past year.
Figures released by Gloucestershire Constabulary show there were 310 such crimes recorded in 2010/11 compared to 207 in 2009/10 - an increase of 49.8%.
Overall crime in the county fell by 5.8% to 2,233 offences.
Assistant chief constable Ivor Twydell said: "We've come out of a recession so it's not surprising that there's been an increase in acquisitive crime."
"Three hundred robbery offences a year is still less than one a day across the whole of Gloucestershire, but we're not complacent about it, we're focussing on the people who commit robbery," he added.
The report shows crimes in other categories has risen, including domestic burglary which has gone up by 7.8% to 2,644 offences, and non-domestic burglary, which has increased by 8.9% to 3,346 offences.
However the amount of violent crime, drugs related offences, criminal damage, sexual offences, theft of motor vehicles, theft from motor vehicles, fraud and forgery offences have all dropped in the past twelve months.
Crime in all local policing areas in Gloucestershire has also been shown to have fallen, with the biggest decrease taking place in the Forest of Dean, where the number of crimes fell by 11.7% to 2,960.
Related Internet Links
The BBC is not responsible for the content of external sites.