Cheltenham public toilets to be run by community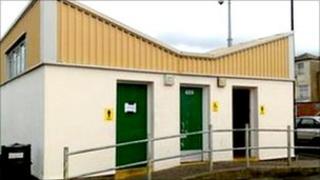 Two public toilets in Cheltenham are to be run by the local community after the council said it could no longer afford to keep them open.
The borough council voted to hand the running of the facility in Bath Terrace to the Bath Road Trading Association.
Those in Charlton Kings will be managed by the local parish council.
Liberal Democrat councillor John Rawson said the move was expected to save the authority "tens of thousands of pounds" each year.
The council will still own and repair the toilets.
Mr Rawson said: "It's a case of thinking outside the box to see if there are better and less costly ways to do things, and sometimes a local organisation can do it better and cheaper than the council."
A campaign to keep the toilets open was launched by locals in March when it was announced by the council that it wanted to shut them.