Sandhurst chemical blast study finds 'no health impact'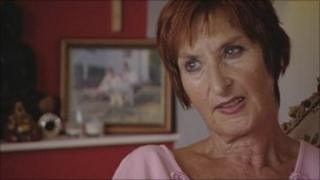 A study by the NHS has so far found no evidence that a chemical explosion near Gloucester 11 years ago has impacted the health of local people.
A 20-year health review was set up after the CSG chemical plant in Sandhurst exploded in October 2000, sending out a cloud of poisonous gas.
The NHS said 4,000 residents are being monitored and it could take another 10 years for any clear trends to emerge.
Some local people remain concerned that their health has been affected.
Dr Chitra Arumugam, from NHS Gloucestershire, said: "There hasn't been any increases in cancer registrations, and that's with the population we're following up when you compare them to either the South West region as a whole or to England as a whole."
Local resident Rachael Hyde has had cancer of the thyroid and her first husband died last year after suffering cancer of the oesophagus.
She said: "Surely it's a bit too unusual, that just like that you start getting a serious cancerous condition.
"It just seems too unlikely. And it's not just us - there are other people."
CSG was fined £250,000 in 2003 after admitting health and safety breaches.
The site was then sold to an architectural reclamation company.