Castle Gate Family Trust 'will fold' if cash not found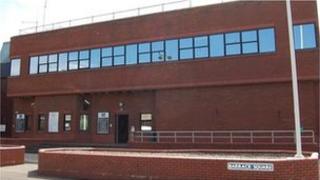 A Gloucestershire charity, which offers support for families of prisoners, is under threat of closure unless more funding can be found.
The Castle Gate Family Trust, based at Gloucester prison, said it needed up to £70,000 to survive for another year.
The charity pays for support workers to go into schools to do one-to-one work with children of offenders.
Trust Manager David Lyon said: "If we don't get sufficient funding the charity will quite simply fold."
He said the organisation's current funding was due to run out in March next year.
The charity said it had applied for more cash from various organisations but so far only one bid, for £1,800 from Gloucestershire Community Foundation, had been accepted.