Marah Trust homelessness charity offered temporary home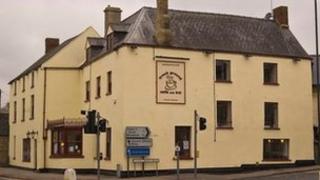 A Gloucestershire homelessness charity which faced being made homeless itself is to use a cafe as a temporary base.
The Marah Trust, which cares for vulnerable men and women in Stroud, has been invited to share the facilities of the Fresh Ground cafe in Cainscross.
It was advised in July that new premises would be needed as its former host - Stroud Congregational Church - was being closed for renovation work.
A hot meal and activities are offered by the charity three times a week.
The charity will use the cafe on Mondays and Wednesdays until March, and continue to offer its Saturday service at the Salvation Army hall in Stroud.
'Problems'
Keith and Theresa Hart, owners of Fresh Ground, said they offered their space because they could not see the charity without a home.
"You would not believe the effort that has gone into finding a permanent or temporary home for Marah," said Mr Hart, who is also a trustee of the charity.
"There are loads of people saying 'yes I love the idea of homeless charity, but I'm afraid the homeless people you have bring a number of problems with them that we are not prepared to manage'.
"We have this property and we said that we would not let the homeless charity be homeless, so we have a trial running through the worst part of the winter."
A more permanent base for Marah is still being sought.