Fairford flood alleviation scheme 'to begin in the summer'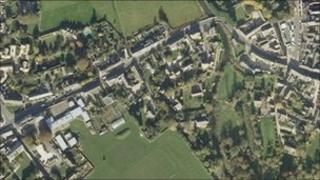 Work on a new flood prevention scheme for Fairford in Gloucestershire is due to begin in the summer.
The Environment Agency said the engineering work would reduce the risk of flooding from the River Coln.
The project will protect properties in Milton Street and the town centre, and limit the chance of flooding in any year to "one per cent".
Fifty homes and four businesses suffered major flooding in 2007, leading to damage valued at £1.3m.
David McKnight, of the Environment Agency, said: "Being flooded is devastating, and although there is much work still to be done these plans will make a real difference to residents in the Fairford area."
Work is due to begin after environmental surveys have been completed and planning permission has been obtained.