UK Government to sell-off fire service college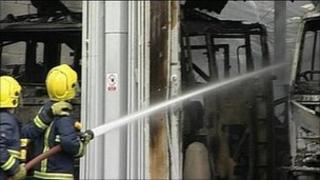 The UK Fire Service College is set to be privatised, the government has said.
Communities Minister Bob Neill said selling the college was the best way of securing its future and relieving the government of financial risk.
The government-owned 500-acre site, in Moreton-in-Marsh, Gloucestershire, has been run as a trust since 1992.
A report last year showed it was "beset by debt and financial issues" and Mr Neill said "disposal as a going concern" was the best option.
The review investigated four options for the 500-acre site - the status quo, a Government-owner contract-operated model, disposal as a going concern or closure.
In a written statement, Mr Neill said: "Analysis of the four options showed disposal as a going concern to be the best option.
"It is the only option which both fully removed from Government the ongoing financial risks of ownership of the college and preserves a national training college for the Fire and Rescue Service."