Mary-Jess Leaverland sings at FA Cup final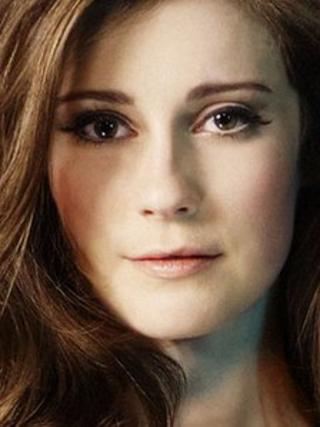 A 22-year-old woman from Gloucester who won a Chinese TV talent competition has sung at the FA Cup final.
Mary-Jess Leaverland performed the traditional Abide with Me in front of a sell-out crowd of almost 90,000 people at Wembley Stadium.
Writing on Twitter, she said: "That was without a doubt the most life changing experience I have ever had! Thank you so much to all involved."
Abide with Me has been performed at every FA Cup final since 1927.
Speaking before the performance, she said that despite practising every day, it was not something "you can ever really feel truly prepared for".
The former Gloucester Cathedral Youth Choir singer was studying Mandarin at Nanjing University in China when she entered and won a live televised singing competition.
'Football mad'
"It was very intimidating to be in China doing something as big as that," she said.
"I couldn't quite understand what people were saying to me but it was a great thing to do and ended up leading to amazing things."
Miss Leaverland has since signed a record deal with Universal but still cannot believe she was selected by the Football Association to perform at Wembley.
"I know a little bit about football - probably not as much as I should do," she said.
"But I come from a football mad family and they're all really excited."