Gloucestershire self harm text and online service launched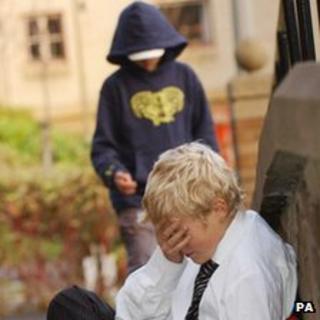 A new text message and online service has been launched in Gloucestershire to offer help and support to people who self harm.
Rethink Mental Illness is extending its existing telephone helpline, which is funded by NHS Gloucestershire.
Ann, a recovering self harmer, said self harm was harming the body to release negative emotions.
She said the service was being launched to enable people who may not find it easy to come forward for help.
"Anybody can be affected by self harm - men, women from all ages and all backgrounds," she said.
"There are some high risk groups, younger people are in that, also older people.
"Women have shown in some statistics to be higher."
The text number is 07537 410022, the helpline number is 0808 801 0606, and the online support can be accessed through the Rethink Mental Illness' website.