Councillor calls for Winchcombe Hospital site sale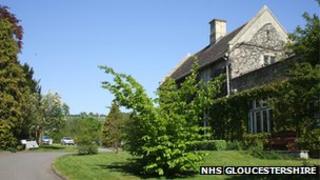 A councillor has called for a primary care trust to set a sale date for the old Winchcombe Hospital site.
Winchcombe Hospital was closed in 2008 and replaced with two new hospitals in Dursley and Moreton.
Gloucestershire Primary Care Trust (PCT) has said the delay is due to its efforts to secure the best sale price.
County councillor Ron Allen said: "We do need to see a decision made now and we need to see Winchcombe people told what it is and be consulted about it."
Annual cost
Debra Elliot, director of commissioning development at the PCT, said: "We took advice from the district valuer as we are mindful that when we do sell assets, we need to get the best deal for the taxpayer and not be tempted for a lower rate."
In an email seen by the BBC, the PCT said that maintaining the empty hospital had cost almost £50,000 since its closure.
It added that much of that figure had been saved by using the building as a storage facility, so the annual cost of ownership was actually £7,500 per year.
The site was originally gifted to the PCT, and a proportion of the assets of the sale will eventually be given to the local community.
The trust has said it hopes to sell the site in the next financial year, "at a price we could not have attracted two years ago".