Warrant issued for man who threatened MP Louise Mensch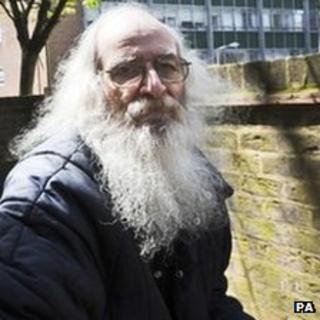 A warrant has been issued for the arrest of an internet troll who sent a threatening email to Conservative MP Louise Mensch.
Frank Zimmerman, 60, from Barnwood, Gloucester, was due to be sentenced at Cheltenham Magistrates' Court earlier but failed to turn up.
He emailed the MP for Corby, telling her to stop using Twitter or face the consequences.
He was found guilty in his absence by Gloucester magistrates in April.
Zimmerman was convicted of sending by public communication network an offensive, indecent, obscene, menacing message or matter.
He failed to attend on that occasion, blaming agoraphobia and depression.
'No money'
The court heard he sent an email to Mrs Mensch after she spoke out during last summer's riots, calling for the police to be able to close social networking sites temporarily.
He told the mother-of-three she faced "Sophie's choice" - a reference to a novel in which heroine Sophie has to choose between the life of her son or daughter at a Nazi concentration camp.
Mrs Mensch immediately called the police and arranged security for her family.
The offensive email was later traced to the IP address of Zimmerman's home computer.
The court was told Zimmerman was maintaining his innocence and blamed hackers for sending the email from his IP address.
He attended court last month for sentencing, having been driven there by police, but a district judge adjourned the case until 7 June so that a pre-sentence report could be completed.
Zimmerman told the court at last month's appearance that he had no way of getting to the sentencing, saying: "I am not physically capable of walking and I have no money.
"I have no money; I simply cannot afford to eat."