Gloucestershire charity gets apprenticeship boost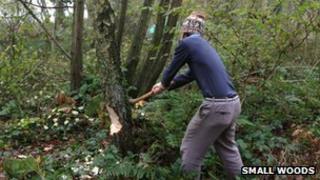 A Gloucestershire trust has been awarded £250,000 to fund woodland management apprenticeships over the next three years.
Small Woods has been given the grant from the Ernest Cook Trust.
Executive Director Jude Walker said: "They will help us to grow an industry that desperately needs new entrants and they will help manage woods."
Apprentices will learn how to manage woodlands, set up their own businesses and learn about green-wood trades.