Cinderford £100m investment plan launched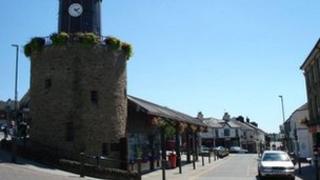 A proposal to attract £100m of investment into the regeneration of Cinderford in the Forest of Dean over the next 15 years has been launched.
The Cinderford Investment Prospectus outlines plans for 1,000 new jobs, 400 homes, a college and new businesses in the town's Northern Quarter.
The Cinderford Regeneration Board, which is behind the scheme, has already pledged about £60m to the project.
It plans to raise a further £40m by asking companies to invest in the area.
Leader of Forest of Dean Council Patrick Molyneaux, who is spearheading the campaign, said: "We've secured a key part of the funding so far, and we just want to go on and show what the possibilities are in Cinderford and get people excited so they do come in and invest and build and regenerate the area."
A roadshow will visit Bristol, Cardiff and Birmingham in an attempt to encourage businesses to relocate to the town.
The Cinderford Regeneration Board is the decision-making body empowered to provide a wider strategic direction on Cinderford regeneration matters.