Cheltenham prostitution inquiry to be held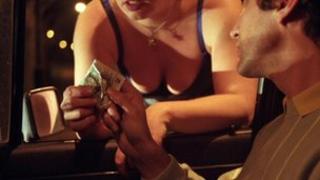 Prostitution in Cheltenham is to be examined at a one-day public inquiry in an effort to address residents' concerns about sex workers there.
Council officials said the hearing would find out what work was currently being done to eradicate the issue and how it could be improved.
They said they hoped new measures could be in place by the end of the year.
Between 2008 and 2011, 23 people were arrested in Cheltenham on suspicion of being involved in running brothels.
No date has yet been set for the hearing.
It is thought the inquiry will hear from local business leaders, public bodies, charities, police chiefs and also those involved in the sex trade
The council-led investigation was set up after Conservative councillor Barbara Driver said she had been approached by some concerned residents.
Last month a full meeting of Cheltenham Borough Council voted to establish a working group to look into the sex trade in the town.
A Gloucestershire Police spokesperson said: "We welcome any initiative that looks to address the exploitation of young women and other vulnerable people in the county."
A 2009 investigation by the BBC revealed that during the town's National Hunt Festival about 70 sex workers operated in the town along with two known brothels.