Wallaby or kangaroo sightings near Gloucester investigated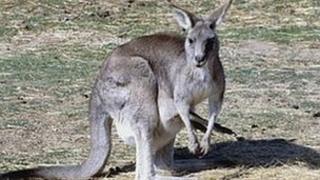 Sightings of a wallaby or kangaroo next to an A-road near Gloucester are being investigated by police.
Gloucestershire police said they had received a number of calls about a marsupial seen by the A40, near Highnam, in the past few days.
Most of the sightings have been at dusk or dawn, most recently on Monday night.
The force is advising drivers to take extra caution and is contacting local organisations to find out if they have had an animal go missing.