Rick Wakeman to play King Arthur opera in Gloucester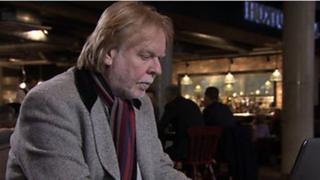 Progressive rock musician Rick Wakeman is to perform his rock opera The Myths and Legends of King Arthur for the first time in more than 35 years.
The former Yes keyboard player's show will be performed at Gloucester's Kingsholm Stadium as part of the Medieval Mystery Play Festival in 2013.
The rock opera was last performed in the UK at the Empire Pool, now called Wembley Arena, in London in 1975.
Mr Wakeman said he was "really looking forward to playing it" next June.
He said the orchestral score had gone missing after it was performed in London - on ice - and shortly afterwards in South America.
'Incredibly special'
"When we went to get the cases with the music in back in the late 70s, because we were meant to be doing it in America, the cases were empty.
"That was it, the music was gone.
"We've been extending the whole thing, re-orchestrating it, keeping the original orchestrations and adding loads more stuff to it.
"When we come [to perform it] next year it will be something incredibly special, a real one off.
"It also gives us a chance to change one or two of the little bits that I was never 100 per cent happy with.
"I'm really looking forward to playing it again."
Mr Wakeman said fans of his music have been asking "for years" when King Arthur would be performed again.
'Fits in perfectly'
He said: "We've been saying 'We can't, we haven't got the music.'
"Then when [festival organiser] Phil McCormick came along with the idea of doing it, my manager said now was a great opportunity to do the music again.
"I've been waiting for the right thing, rather than to just do it. This is really special so it fits in perfectly."
The concert at Gloucester Rugby's Kingsholm stadium on 15 June 2013 will also feature the Cheltenham Symphony Orchestra and Gloucester Cathedral Choirs.
Mr Wakeman said fans from as far afield as the US, Brazil, and Europe had already expressed an interest in attending.
Gloucester Medieval Mystery Play Festival will also feature performances of the Gloucester Mystery Plays on the back of wagons at locations around the city.