Bristol faith school relocates to Berkeley, Gloucestershire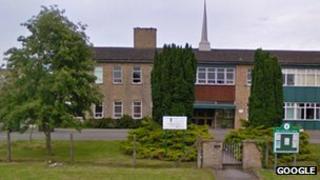 A Bristol-based faith school has relocated to a disused Gloucestershire college site.
The new Prospect School, to be known as Focus school - Berkeley Campus, will open at the former Vale of Berkeley College site on Monday.
The college closed in July 2011. The site was sold by Gloucestershire County Council to the Prospect Education Trust, which will operate the school.
Trustees said it would cater for about 100 students aged seven to 18.
The new school is linked to the Brethren Community, which is a Christian group that follows strict religious beliefs.
It is understood that it will apply for free school status, which would also allow children from the local community to attend.
Councillor for the Berkeley Ward at Stroud District Council, Gordon Craig, said: "We're hoping very much that that's the route they take.
"We're looking forward to the school reopening again. It's not just a school that we've lost in the last year or two. We've lost a library, we've lost a police station.
"To recover the school at this stage is absolutely wonderful."
The Prospect School had been based in Brislington, Bristol, since 2003.