Hannah Timings' New Zealand crash 'mystery over'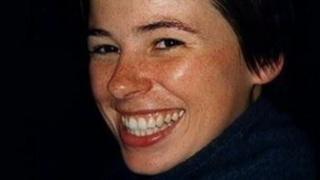 A tourist's disappearance after a New Zealand helicopter crash in 2004 is no longer a mystery, her family has said.
Hannah Timings, 28, of Cheltenham, has been missing presumed dead since the crash in a remote area of the country's South Island almost nine years ago.
The wreckage was found in Fiordland on Wednesday, police confirmed.
Father Phil Timings said losing a child "makes a big impression on the parents" and her brother and sister were "changed characters" because of it.
Ms Timings and local pilot Campbell Montgomerie, 27, were flying to Milford Sound in difficult weather conditions when the aircraft lost radio contact.
The pair are yet to be formally identified and DNA tests are being carried out on the remains.
"I'm not quite sure what closure means, really," added Mr Timings.
"As far as I'm concerned she died nine years ago. The fact that she has been found now is possibly good news, I don't know, but it doesn't change what has happened.
"I guess it should be helpful. It doesn't feel helpful at the moment. It won't be a mystery which is good."
A two-week search in January 2004 failed to turn up any sign of the Hughes 500 aircraft.
Ms Timings, who worked as a furniture buyer in London, had been on a three-month trip to New Zealand.
Her father said he had been told by police that the helicopter crashed into a mountain at full speed, killing them both instantly.
"One of the fears a parent would have is 'did they part survive and stagger around', but that didn't happen so that's a sort of help," said Mr Timings.
"You just go on living, you don't forget about it - you certainly don't forget about her.
"It's a cliché but life goes on and you have to deal with it."