Gloucester clubbers asked about personal safety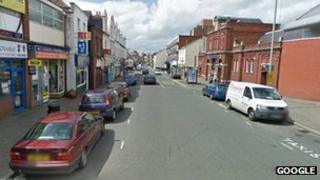 Clubbers in a part of Gloucester city centre where crime has increased are to be asked how safe they feel at night.
A late-night gazebo is being erected in Eastgate Street so the newly formed Nightsafe group can invite people to chat about their concerns.
Ideas for improving safety will also be talked about as will questions over getting home, licensed premises and the pedestrianisation of the street.
City bosses agreed to hold this public consultation in September.
Chief Inspector Richard Burge from the Safer Gloucester group said: "Crime and incidents of disorder have increased in Eastgate Street over the last few years and we want to ensure that anyone coming into the city on a Friday or Saturday night has a great time and stays safe."
In a bid to tackle the issue the Nightsafe group was created using officials from Gloucester City Council, the police and 2gether NHS Foundation Trust.
Jennie Dallimore, a Gloucester City councillor, said, "Already the Nightsafe group has been given a commitment to improve the city centre CCTV system and the street lighting in Eastgate Street.
"The consultation with young people on Friday should give more ideas to take this one step further."