Stroud Valleys Project 'struggling to survive'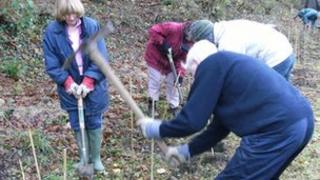 An environmental charity which has run for almost 25 years in Gloucestershire has warned that it could be forced to dramatically scale back its activities.
The Stroud Valleys Project said it was struggling to survive in its present form and needed more financial support.
So it has set a target of recruiting 1,000 families to pledge £25 a year.
Chief executive Clare Mahdiyone said the charity would have to "radically rethink" its future if that target was not met.
Public spending cuts and falling donations have been blamed for the financial situation.
The charity, which works to improve the environment and look after green spaces in the Stroud district, was founded in 1988 and is due to celebrate its 25th anniversary in February.