Bid to halt Bishops Cleeve housing plans fails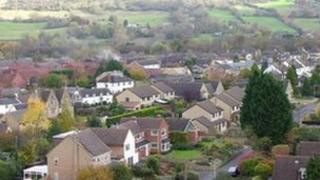 A High Court challenge against a plan to build 1,000 homes near Bishops Cleeve in Gloucestershire has failed.
The two developments, at Homelands Farm and Cleevelands, were approved by a planning inspector after an appeal by the developer in July.
The plans had originally been rejected by Tewkesbury Borough Council.
Robert Vines, the council's leader, said: "We are disappointed with this outcome, and we will now carefully consider what the judge has said."
He added: "We will now take the time to assess the implications of this decision."
Comparo Ltd, owner of Homelands, said it welcomed the High Court decision.
A spokesman said: "The decision confirms the need for new housing in the Bishops Cleeve area.
"It's a pity the legal challenges delayed the start of building work, but, as owners of Homelands, we can move quickly now to finalise the plans.
"We look forward to working with Tewkesbury Borough and the parish councils to deliver the new homes and community facilities."
Andrew Smith, of developers Welbeck Strategic Land, which will be building 550 homes at Cleevelands said: "We're pleased with the decision, and look forward to delivering the homes and community facilities at the Cleevelands site."