Cheltenham pubs and clubs consulted over late-night levy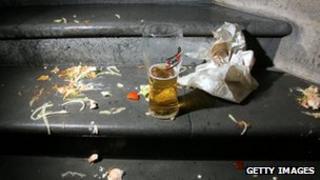 Pubs and clubs in Cheltenham could be charged a late night tax to help pay for policing the town.
A consultation has begun into a plan which would apply to venues that open between midnight and 06:00 and could cost up to £4,500 pounds a year.
Cheltenham Borough Council is inviting responses from licensees and members of the public as well as talking to the police and other authorities.
The consultation will run until August with a decision made later in the year.
From the potential money raised, 70% would go to the police and 30% would be retained by the council.
Councillor Peter Jeffries, responsible for safety in the town, said: "If adopted, the revenue raised will be used to help manage the night-time economy particularly in relation to reducing or preventing crime and disorder, public nuisance and promoting public safety in the whole borough."