Forest of Dean council wins Friends of the Earth legal challenge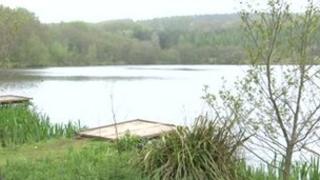 Environmental campaigners have lost a legal challenge over council plans to spend £100m regenerating parts of the Forest of Dean.
A local branch of Friends of the Earth took the district council to the High Court saying it had not complied with European laws on the area's wildlife.
The judgement means the two key plans for Cinderford's Northern Quarter will remain in place.
Friends of the Earth told the BBC it would not comment until next week.
The judgement was confirmed following a two day hearing at the High Court, on 14 and 15 May.
Campaigners had challenged the council on its plans for the area and claimed it had failed to compete checks necessary to make sure natural habitats would remain protected.
'Economic benefits'
The group said the site is home to European protected species such as bats, great crested newts and dormice.
The council said it would be "working closely with Natural England to ensure the protection of these sites".
Council leader Patrick Molyneux said: "The judge's decision means we can continue to secure new investment to create new jobs, desperately needed new homes and economic benefits for the district as well as progressing the education-led regeneration of the Northern Quarter in Cinderford.
"However, this will not be at the expense of our environment and there is a very fine balance to meet."
The regeneration project includes the creation of 1,200 jobs, the building of 100 homes and a new college campus.