Catholics fight 'unfair' plan to cut faith school transport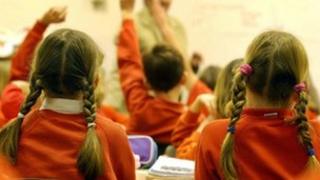 Catholic organisations in Somerset claim plans to cut faith school transport will be unfair.
Somerset County Council is considering stopping the transport subsidy in an effort to save £100,000 a year.
The council claims it is one of the last local authorities still offering the service, affecting 200 families.
But Colleen Collett, from The Clifton Diocese said a "large number of families" would be affected and called on the council to rethink.
According to the authority, parents who choose a faith school pay on average £230 of an average annual cost of about £650 per child.
The council has also said the proposed changes are "not primarily about saving money" but about a "fair approach to transport assistance".
The Bath and Wells Diocese has said it would not have a huge impact but the Clifton Diocese is opposing the cuts.
"The church itself pays for the building of our schools and the maintenance of our schools and the parents are already paying for that privilege through the collection plate," said Ms Collett, director of schools and colleges at the diocese.
"But we're now going to be in a situation where they are going to be asked to pay but they're not going to be able to access those schools."
Consultation on the proposed changes is due to end on 10 July.