Tewkesbury hospital to open in August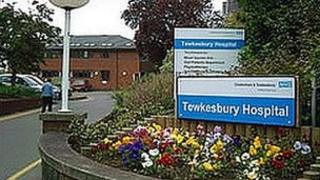 Tewkesbury's new community hospital is to open next month.
Gloucestershire Care Services NHS Trust has announced patients are due to be transferred from the old neighbouring hospital on 2 and 3 August.
The new £12m hospital was built after facilities at the current site in Barton Road became outdated.
It will contain 20 in-patient beds, a minor injuries unit, an operating theatre and an assessment and rehabilitation unit.
The old hospital, which has treated about 30,000 patients a year, will be demolished after the transfer of patients has been completed.
The new site will be open for public tours during a community open day on 31 July.