Cheltenham's 'rare' Penfold post boxes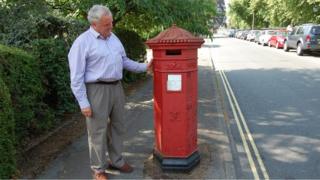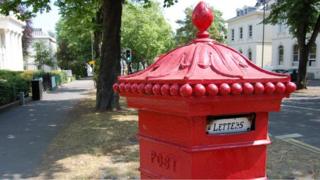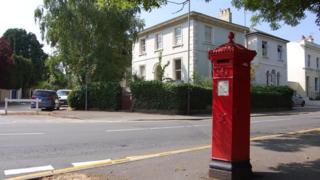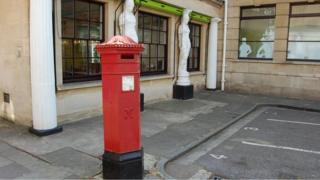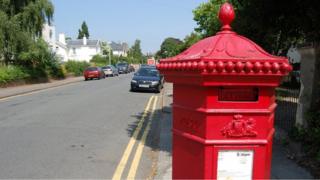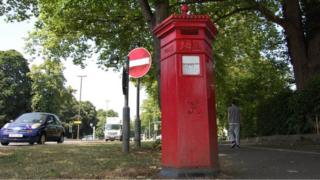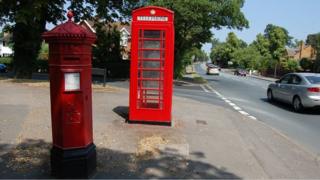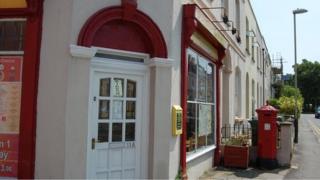 How often do you give a second thought about the pillar box you use when you go to post a letter?
People putting mail in one of a handful of old letter boxes in Cheltenham may not be aware of their historical importance.
The town is home to eight "rare" original Victorian Penfold boxes which were installed in 1866 and are still in use.
Only about 20 of the earliest designs of Penfolds survive in the whole of the UK, according to English Heritage.
Local historian Richard Popplewell, who has researched the boxes, said: "They started off with round pillar boxes in the 1860s and then the Postmaster General decided he would like an improved design and he commissioned John Penfold to design these."
The boxes are hexagonal with a top decorated with acanthus leaves and bud, and decorative balls.
They were issued between 1866 and 1879 with various design changes in this time.
Seven of the eight Cheltenham boxes are of the earliest design and all are classed as Grade II listed buildings.
'Caught my eye'
"It must be quite difficult to get modern day A4 paper envelopes into because the aperture is only six inches wide" said Mr Popplewell.
"It's something that caught my eye during a wet holiday some years ago. I realised there were different sorts of post boxes.
"I noticed there were a number of these around, so I set out walking around the town to find out more about them."
A ninth example which used to be housed in Queen's Road was removed in the 1970s.
It was on display for several years in the Regent arcade and is now kept in storage in Cheltenham Art Gallery and Museum.
"The Letter Box Study Group have recorded the siting of all letter boxes in the country - over 125,000 of them - and this was on their list," said Mr Popplewell.
The cast iron Penfold pillar boxes were made by Cochrane Grove and Co. of Dudley. There were three sizes issued.
'Cheltenham group unusual'
On later Penfolds the position of the posting aperture - a royal coat of arms and collection plate - changed places.
Deborah Williams from English Heritage said: "The Penfold designs that we see in Cheltenham are some of the earliest ones in the country.
"The Cheltenham group is unusual because out of only about 20 of these original 1866 letter boxes known in the country, eight of them are there in a group in Cheltenham, the only other group being in Kensington.
"I don't know why they've survived in Cheltenham rather than elsewhere but with most of these sorts of pillar boxes or phone boxes it tends to be that they are replaced by later models."
Ms Williams said sometimes "little pockets" of post boxes never end up being replaced.
"These very, very early pillar boxes are quite rare," she added.
"There's only about 92 of the various different types nationally, so it's quite a coup for Cheltenham to have eight of this Penfold design all in one place."