Charlton Kings Cricket Club wins right to use its pitch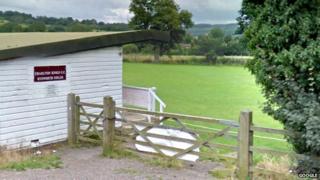 A cricket club in Cheltenham has won a High Court case over a dispute about who owns part of its pitch.
Charlton Kings Cricket Club, which plays at Ryeworth Fields, in Greenway Lane, was given half an acre by local Arthur Mitchell several years ago.
Two years ago, Mr Mitchell's daughter-in-law Jacki Mitchell claimed rights to the land and said she wanted it back.
A judge at the High Court has now ruled in the club's favour. Mrs Mitchell was unavailable for comment.
Geoff White, from the cricket club, founded in 1885, said: "The club is hugely relieved by this result.
"Because the club's outfield is relatively small, if we had lost that small patch of land it most certainly would have seen the end of the cricket club playing in Greenway Lane."
Mrs Mitchell's legal representative was also unavailable for comment on Friday.