Cheltenham lake pumping continues to stop fish dying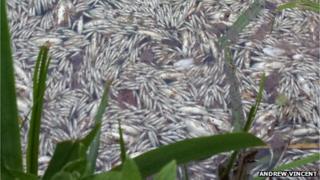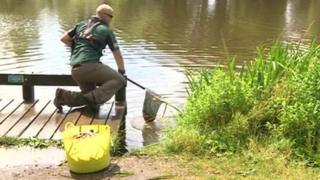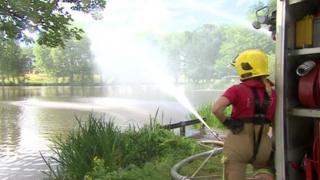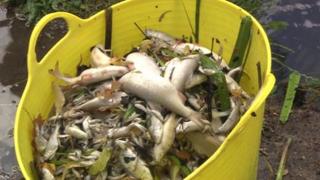 Pumping to restore oxygen levels in an ornamental lake where some 25,000 fish died suddenly is expected to continue until Saturday at least.
Vast numbers of roach, and a few carp and pike, were found dead in Pittville Park's lake in Cheltenham on Wednesday.
Park owner Cheltenham Borough Council believes environmental factors are the cause of the water's low oxygen levels.
A park ranger said far fewer fish had died since the pumping work began, and it would continue into the weekend.
'Breed like rabbits'
Six pumps are working round-the-clock to re-circulate water into the lake in an effort to stabilize the oxygen levels.
Ranger Janice Peacey said around 10% of the lake's fish were thought to have died but roach "breed like rabbits" so the population was not in danger of being wiped out.
It is believed that factors linked to environmental conditions, such as decomposing algae or sediment stirred up by recent storms, caused the problem in the first place.