Gloucester congested roundabouts work starts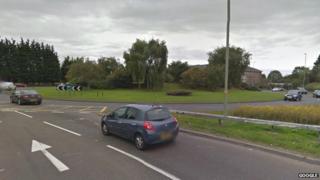 A £3m project to improve congestion at two of Gloucester's main roundabouts will start later.
Approaches to the Walls and C&G roundabouts are being widened with extra lanes being created and new traffic lights installed.
More than £2.2m of funding has come from the Government and it is hoped the work will help to improve the county's overall transport system.
The project is due to be completed later this year or early in 2015.
Construction work will start on the Walls roundabout later and finish in July, while work will not start at the C&G roundabout until June.
Councillor Will Windsor-Clive, from Gloucestershire County Council, said: "I know there will be concerns about disruption to traffic using the roundabouts.
"Whilst we are doing our best to minimise the inconvenience, some travel disruption is inevitable. I urge people who need to use these roundabouts to think about their travel choices as there are alternatives to consider."