Four bailed after child trafficking arrests in Gloucester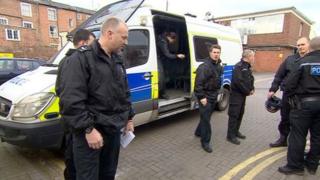 Four people arrested in Gloucester on suspicion of child trafficking and sex offences have been released on bail.
Two women aged 45 and 22, and two men aged 22 and 19, were taken into custody on Monday after Gloucestershire Police raided two properties in the city.
The force said it had identified nine alleged victims - aged from 14 to 17 - and was working with social care teams to speak to them.
A child sexual exploitation unit was launched by the force last year.